Facial oils are becoming increasingly popular in the beauty world. You can find celebrities, beauty gurus, favorite bloggers and vloggers talking about how they're a must-have beauty item. Using oils to create a flawless and smooth foundation look is the newest beauty fad; however, it is one of the beauty trends I will not try.
Many beauty gurus rave about the importance of the oils and how they can transform your makeup routine and create a flawless foundation coverage; however, that isn't the case for everyone.
One of the most popular oils is the Farsali Rose Gold Elixir; it is an elixir that has 24 karat gold flakes, it not only nourishes your skin but also gives you a healthy, natural luminous glow. Plus, it has anti-agingproperties. Ingredients include rosehip, vitamin e, and orange peel.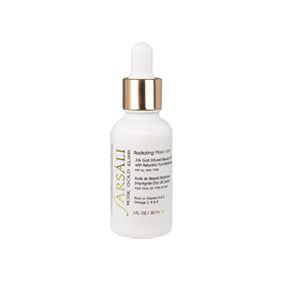 For those with dry and normal skin, using oils under your foundation can give you a glowing, dewy effect. But this doesn't happen with oily skin. It makes you look shiny, oily, and sweaty, not luminous( there is a thin line between the glow, shiny, and sweaty).
When using facial products, you need to understand your skin and how products, like oil elixirs, will affect your skin. Products are designed with skin types in mind. Most beauty products will only work well with one type of skin (or maybe 2 hahaha). Once you know what type of skin you have, you are more educated to choose products that work for you, and understand why some products won't work.
Using oils under your foundation isn't a good idea for oily skin, especially if you live in a hot humid country. Using oil elixirs is best for normal to dry skin, but never oily skin. I understand the importance of oils and facial elixirs. They can work wonders to hydrate and nourish your skin. But I'll stick to applying them at night (This is just my personal opinion). I am not against oils; I use the Khiels midnight recovery serum a lot at night.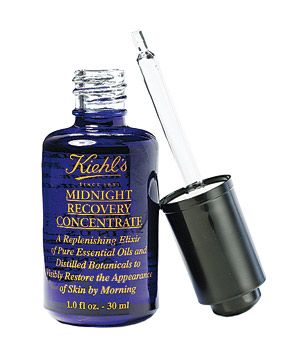 For oily skin, you should be using a primer under your foundation, not oil. Primers can help keep the oils in your skin at bay, and away from the skins surface. If you want glowing skin but have oily skin, use bronzers or highlighters  to get the desired effect.
With all being said, using oil elixirs with my foundation is not something I will try. They do not work on my oily skin, and with the heat in this country (I am not about that roast life). I will continue to stick to using oils on my face at night before bed to rejuvenate my skin, but never under my foundation. Unfortunately, this is one trend I cannot recommend for everyone because we all have different skin types.
Until Next Time!!!
xoxoxo